EJJI - CONGENITAL SYBARITE, OUTLIER, ICONOCLAST, CODDIWOMPLER, RECYCLED TEENAGER.
Last updated 14:26 hrs. IST on 07 September, 2020. Welcome to ejji.mysite.com
PERSONAL WEBSITE OF EJJI K. UMAMAHESH, "Outlier, Iconoclast, Congenital Sybarite, Coddiwompler and Reconditioned Teenager "
Where is Ejji today? In Chennai. The Corona Virus puts a stop to my life on the roads for some time. But in a way, a different life I see now! I have been on roads all over the world for nearly 150 to 250 days a year for the last few years. Now is the time to sit cool at home and chew the cud. STAY SAFE. STAY HEALTHY. BE NAUGHTY. ENJOY LIFE.
CLICK OVER NAME TO ACCESS THE SITE:
My blogs:
ejji7t2.wordpress.com
There are no strangers in this world for me, only friends I haven't yet met.
IMPORTANT NOTICE & DISCLAIMER: "Just like God is not bound by theologians, my creations are not bound by your conventional standards. I am not responsible for that and neither are my creations. I would like to point out it is YOUR standards you are using to judge MY creations."--- C. Viruthachalam, 25 April 1906 – 5 May 1948. Popularly known by the pseudonym 'Pudhumaipithan'. He was one of the most influential and revolutionary writers of Tamil fiction.
This site is not for any person who cares to view it. It does not contain information and material protected by Statutory and / or Regulatory Laws. It surely does contain material deemed offensive, confidential, privileged and perhaps unsuitable to most of humanity who exist and don't live.
Any reference to persons dead or living is absolutely intentional. Prudes, sanctimonious pricks, hypocrites, prigs, puritans, bluenoses, wet blankets, persons with low self-esteem, overly sensitive idiots, morons with no sense of humor and stupid human beings with irrational religious beliefs are especially requested not to view the site. It would be a great service you would be doing to humanity in general and me Ejji, in particular. By reading this disclaimer, you have agreed not to be bound to silence in perpetuity. NOT publicizing, criticizing, distributing or copying any part or portion of this site, be it visuals or written matter, (either explicitly or implicitly), constitutes an irritating social faux pas.
Hello, all others! Welcome to my personal web site www.ejji.mysite.com . The original name of my website was www.ejji.4t.com and it has a special meaning. (It has migrated lock stock and barrel to this new URL !!!) I have always believed that a person, especially in India, should earn a living only till he or she is 40 years old. It is then time to live. (I feel that India is a land of opportunities and no takers.) So I was fortunate to get the name ejji.4t.com many years ago. The present site name change was done as a routine job by the server that hosts my web page on 21st September 2017. I am sure you will find this site interesting, though assuredly controversial. It may not be every person's idea of a personal web site.
Similarly, the life I have lived and shall continue to live is not everyone's idea of how a life should be lived!! It should be so, as my words, thoughts and deeds are certainly not what one would call "popular". I do not say I am right. I do not claim my views are correct. I do not pontificate my ideas for acceptance. All that I say is that I have lived this way and it suited me fine. I do concede that my style of living would not and should not be suitable for most people, or at an extreme level, anyone else. But then, so what? I have not lived my life in a way that it rubbed its effect on another human being. I just enjoyed being myself! I have observed that, most people give up on their being themselves and their own ways of thinking, just to be conforming to what is considered to be normal, for fear of what others may think about their thoughts and actions, if they were to be themselves. Thankfully, I did not care and still do not care what others think or say about me. But one thing is for sure. My life has always been an open book. My life has had just one important obsession- My Family. There is nothing I have done which took precedence compared to the rightful duties I owe to my family. Only after my obligations to my family were met, did I ever venture into a bohemian life style that became my hallmark. And of course, a topic for good, juicy gossip. Coming to gossip, quidnuncs abound everywhere. I have noticed that what is said about a person in his absence is mostly the truth. When people talk behind your back, it only proves that you are ahead of them. So, just keep moving ahead and don't bother about what others say! Also, gossip, slander and character assassination, combined more often than not with their own assessment and interpretation of the situation, is practiced only by those who are a) Jealous that they cannot do the same thing b) Who want to do the same thing, but circumstances of various hues prevent them from doing it c) Given half a chance they would love to do the same thing, albeit it is debatable if they would do things so openly as I. It is perfectly fine if you think and act tangentially from when you are young. If suddenly someone tries to think and act tangentially say when he is 45 years of age, living for him and for others (especially the family), becomes a nightmare. I had the advantage of being "abnormal" nee "tangential", from my youngest days. There is not a new idea that I formed after the age of 20. As David Ogilvy rightly said, "Develop your eccentricities while you are young. That way, when you get old, people won't think you are going gaga." Take the board I have fixed below my door bell in my house. It says, "Ring only if expected". Now how many can understand that privacy is the most sacred thing to some people.
If I am asked to name the best things that happened to me in my life, I can easily list them. They are not priority-wise. All of them have contributed in equal measure. 1. PK and Jani, my parents, who had modern views of life and inculcated the values of openness, honesty, working to make a living, and treated me as a friend. 2. V.P. Raman, my friend, mentor, and guide, who taught me to be straight in life and actions and never bend my head to anyone. The person who introduced me to the cream of society. The person who taught me to work without compromising on principles to make a name and a living. The person who taught me that good friends stay with you, while fair-weather friends come for the whisky and bank balance. The person who made me a Free Mason and who treated me as his "unborn son". The person who taught me the nuances of good English. The person who inculcated the love for reading in me. The person whose very name opened doors for me in society and business. 3. My business "Ejji Domestic Services" that was far ahead of its times when I started it, and the big success it became. 4. Shyamala my wife and her entire family, especially her uncle Manian Natesan, who understood me and accepted me as I was, allowing us to mutually treat each other as friends and not relatives. 5. The School, KFI, Madras, where my daughters Rasika and Sarika learnt the art of living, enjoyed their childhood and schooling, not burdened by "the system" most education institutions follow, and made a success of their own decisions about their lives and careers. (Incidentally, I have been pretty vocal that children are ill treated and mistreated only by parents and teachers. By the way, it does not apply to The School teachers!) 6. Sivaji Ganesan, Kamalamma Ganesan and Ramkumar Ganesan who gave me a home to live in, when I was just coming up in business and life. Their gesture made me lead a lifestyle I am used to, but at that time I could not have afforded but for their generosity and love. I shall always be indebted to them. 7. Ravichandran and his wife Radha who have managed my finances and made sure I am solvent and sane today, though such a state is an oxymoron, and my sanity is a debatable subject of interest to many. Right from when Ravi completed his education and became a full fledged Chartered Accountant, he has been taking care of the accounts of my family. And I am not going to leave him even after I am dead and gone! He will have the added responsibilities I have entrusted him to be done for my family even after I am not around, which he has so kindly accepted. I have divided my site into specific pages just to highlight some important aspects. What you see on this site is but a drop in the ocean of my life's experiences. There is nothing for you to learn, as there is nothing I can teach. There is nothing for you to follow, as there is nothing I wish you to follow. There is nothing I consider special or unique, because all that happened came about naturally. Do take your time to see all pages. It would be great if you could mail me your comments. Bouquets, brick bats, rotten tomatoes and addled eggs welcome. My signature tune has always been and will ever be, "LIVE. DON'T EXIST".
EJJI'S BIO-DEGRADABLE DATA
Ejji K. Umamahesh, (mononymously known as EJJI), is 20 years "young" with an added 52 years of experience. He is proud to have lived every minute of his life on his own terms.
Ejji had his early education in the streets of Madras, with compulsory attendance at The Woodlands Drive-In Restaurant on all working days between 1 and 2 pm (since Stella Maris and other women's' colleges had a lunch break at the same time!), and at the Madras Marina on all weekends from 6 to 9pm, (where bird watching was free in an age without discotheques and pubs). He went for higher education to Brigade Road, Bangalore, where he learnt the near impossible art of opening beer bottles with motorbike keys. His poor father, who kept paying fees in The Good Shepherd Convent, Madras Christian College High School and Loyola College, Madras, made all this "education" possible.
Ejji, as he is popularly known, started life as a toilet-cleaning supervisor in Safire Theatre, Madras. Along with this, his part time job was cleaning the roads in the Boat Club Area every day, and pulling a handcart to collect and dispose off the garbage from all the houses. In 1970, he went on to form Ejji Maintenance Contracts, the first building cleaning service company in India. In 1971, he founded Ejji Domestic Services, a company, which employed electricians, plumbers, carpenters, motor, pump, and bore well mechanics offering services on call, again the first of its kind in India. He quit business life at the peak of his career in 1991 because he wanted to earn his living only for 20 working years.
Since 1991 Ejji lives his life doing exactly what he wants and when he wants. After that, his calling listed his occupation as "Rat Race Runner (Retd.)". Now since 2011, having enjoyed retired life for many years, his calling card lists his occupation as "Congenital Sybarite".
Ejji is an "omnivore". He eats and drinks anything under the sun. Exotic food is his specialty. Ejji visits rare and little known places in India and around the world to eat, drive and experience the place.
Ejji is a collector of vintage cars. He loves fast cars and was a speed car racer in his younger days.
He has participated in the 1st. INDIA ASEAN CAR RALLY 2004 from India to Indonesia, driving 8000 plus km. through 9 countries. Read more at http://ejji.mysite.com/custom.html
See Pictutes at:
Part 01: https://photos.app.goo.gl/fwZNGJFtijmQun1C9
Part 02: https://photos.app.goo.gl/GNtcJX6K1mHUok5N8
He was the only Indian Team on the BUDAPEST BAMAKO CAR RALLY 2007, a Trans-Europe and Trans-Africa rally from Hungary, through Austria, Italy, France, Spain, Morocco, Western Sahara, Mauritania and Mali. He has also traveled to Timbuktu so that if anyone tells him "GET LOST TO TIMBUKTU", he can safely reply, "I've already been there!" Read more at: http://ejji.mysite.com/favorite_links_1.html
In 2011 he did an 8000km drive in just 20 days to rarely visited historical,cultural and anthropological sites in India.
He has in March 2012 assisted in conducting the first private car rally into Myanmar from India, THE INDIA MYANMAR FRIENDSHIP CAR RALLY 2012. Read more at http://ejji.mysite.com/about.html.
His drives have included the entire Himalayan Region, countries in the southern part of Africa including off road in the Kalahari Desert, among many other interesting places. He is responsible for introducing "The Indian Autorichshaw Challenge" events in India.
Since March 2011, Ejji has been invited to work as the DEPUTY SECRETARY FORMULA 1 INDIAN GRAND PRIX. He was trained in the management of Formula One Races at various venues and is proud to have been associated with this historic event for the three years when India hosted the Formula One Grand Prix.
Ejji participated in the INDIA-ASEAN CAR RALLY 2012 from Indonesia (Yogyakarta) to India (Delhi) through Singapore, Malaysia, Thailand, Cambodia, Viet Nam, Lao PDR, Myanmar, Manipur, Nagaland, Assam. Read about it at http://ejji.mysite.com/custom3.html See pictures on blog https://wp.me/p2HLIC-rc
Ejji has complted the BANGLADESH CHINA INDIA MYANMAR (BCIM) CAR RALLY 2013 from Kolkata,India, through Bangla Desh and Myanmar to Kunming China. Read more on this epic rally and see the pictures in his blog. Ejji even had the privilege of even driving his car back to India from Kunming, China. Visit the folowing links for pictures:
Part 01: https://photos.app.goo.gl/xCgUX4H6JD2WhqUx5
Part 02: https://photos.app.goo.gl/tsBtxeLhnYUpWBZz6
Part 03: https://photos.app.goo.gl/nCTBBqisf33htsqk9
Part 04: https://photos.app.goo.gl/VNfMwjUPGV6EyFw28
Ejji was one of the privileged few who were on Katchal Islands, (check an atlas to find it out!), at midnight on 31st. December 1999 to witness "THE MILLENIUM SUNRISE". Ejji has a private library with rare books, films and music of every genre.
Ejji did a 51 day, 18183 km drive through 24 states and 1 union territory in India in April and May 2014 called "THE HIGHWAYTOSWADES DRIVE" with 3 friends. It was to feel, understand and document the "real" India at grass root level. Do visit http://highwaytoswades.in.
In November 2015, Ejji participated in the BANGLADESH BHUTAN INDIA NEPAL FRIENDSHIP MOTOR RALLY (BCIM) 2015. The car rally with 20 cars drove nearly 4000 km in 20 days. Read more at https://wp.me/p2HLIC-AQ
It was in October 2016 that Ejji along with The Kalinga Motor Sports Club started on doing the route survey and recce for the INDIA MYANMAR THAILAND FRIENDSHIP MOTOR RALLY (IMT) 2016. This required a couple of up and down drives through the entire route- Delhi to Bangkok, through the North Eastern States of India, Myanmar and on to Thailand. Then the rally happened in November and ended in December in Bangkok. Then the cars were driven back to India by Ejji and his team. Read more at https://wp.me/p2HLIC-Cx
The mother of all rallies was the INDIA RUSSIA FREINDSHIP MOTOR RALLY 2018. This rallyw was to celebrate 70 years of diplomatic relations between India and Russia. The rally was done in 3 stages. Stage 1: 9000 km inside India Stage 2: Bandar Abbas, Iran, to St. Petersburgh, Russia, through Azerbaijan 6000 km. Stage 3: St. Peterssburgh to Bandar Abbas through Azerbaijan 6000 km. Read more at https://wp.me/p2HLIC-1f5
Ejji was part of the organizing team that conducte the 150 YEARS OF MAHATMA GANDHI CAR RALLY in 2019 through entire north of India, and into Bangladesh and Myanmar. Mr. V. Kalyanam, Personal Secretary to The Mahatma, age 97, was his honored guest and traveling partner in his car!
Ejji married Shyamala in 1975 at a non-religious function at a total expense of Rs60-00! He is an ardent advocate of such unostentatious weddings. Needless to say Ejji has no religion, is an atheist. They have two daughters Rasika (born 1976) and Sarika (born 1978), who call their parents by first name. They were brought up as atheists and are so even now. Shyamala beleives and practices universal religion, though born a Hindu.
Ejji has made a Living Will that he should not be resuscitated or be put on artificial respirators in case of terminal illness. Ejji has donated all parts of his body that can be transplanted to deserving persons on his death, and the remaining parts of the body will be used for dissection and study in the nearest Medical College. Since harvesting of organs could be legally done only from brain dead persons, Ejji fought this case in various courts of law for 7 years before the judgment was given in his favor, making him the first Indian to have bequeathed his body for transplantation of organs even when alive. Details of case and articles on body donation can be found in page titled "Ejji's Clippings & Cuttings" in this site. Ejji has already written his obituary notice that will be published in newspapers on his death.
Ejji has acted for The Madras Players and other theatre groups, in many English plays. He has done a music video for a European record label, and recently a public service film on "Diabetes". Ejji did a cameo role in Mani Ratnam's Tamil movie Aayudha Ezhuthu. He has done a major role in Santosh Sivan's movie Navarasa (Tamil, sub-titled in English), an off-beat film which won the Indian National Film Award for the "Best Tamil Feature Film - 2005". Navarasa has been a huge success especially in foreign film festivals. Ejji did a small but important role in a Hollywood English movie directed Santosh Sivan, called "Before the Rains", premiered in the Toronto Film Festival in September 2007. This movie has become a major hit in all foreign markets. He has acted in a couple of other films, details of which or on this site under "Ejji's Films". All these activities were done without any remuneration, but purely for the love of doing it. Ejji has photographed and video graphed very strange incidents, festivals, customs, life and times all over the world. He has also searched for, traced and interviewed the descendants of many erstwhile royal families of the old kingdoms in India, Sri Lanka and Burma. Some of them have become Ejji's good friends. These were done as a hobby and not for commercial purposes.
Ejji has been a member of Rotary International, Round Table India, 41 Clubs of India, The Free Masons Lodge, Madras Motor Sports Club, and nearly all the elite Social Clubs in Madras and other places. But Ejji has never held an office in any organization, never stood for or voted in elections in any Club, never collected advertisements for souvenirs and donations, never sold tickets for charity or other collection drives.
Most people think Ejji is eccentric. But according to Ejji, he is only different from others, since to him normal is boring. His philosophy in life, "LIVE! DON'T EXIST!"
"I don't want to be remembered. I want to be missed"- Chetan Bhagat in Half Girlfriend.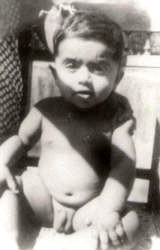 A RECENT PICTURE OF EJJI
"MY WAY"
LYRICS BY PAUL ANKA
SUNG BY FRANK SINATRA
EJJI'S THEME SONG OF HIS LIFE
CLICK TO VIEW LYRICS AND LISTEN TO SONG
Click to see who is online and where they are!
DARE TO DREAM (with apologies to Yanni)
Most people have no dreams. No desires to do anything, other than exactly what they are, or what they were. As The Knife Man and father of modern medicine John Hunter said, "All innovation on established systems that depend more on a belief, than real knowledge (such as Religion), arise rather from a weakness of mind than a fault in the system." My life has been tumultuous and one of experimentation and rebellion. I searched for a way to leave my own personal mark on the world, even if the mark was not a pleasant one. I wanted to be significant and different even if the significance and relevance were negative. And I found that experiencing life on my own terms regardless of what the whole world thinks of me, would be my way of leaving that mark. Some people try to turn back their odometers. Not me, I want people to know 'why' I lived life this way. I've traveled a long way and some of the roads weren't paved. I recollect H.H.Munro aka Saki, who says in one of his short stories, "When one is young and strong and unfettered, the wild earth can be very kind and very beautiful. Witness the legion of men who were once young and unfettered, and now eat out their souls in dustbins because, having erstwhile known and loved the wilderness, they broke from her thrall and turned aside into beaten paths." I carved my own path, and hope to complete my travel on the same path. The future is certain. Only the past was unpredictable. The question is not whether there is life after death. Ask whether there is life before death! And live it well!